Making it easier than ever to bring research to the table.
To get the most out of your research, it's key to bring in relevant stakeholders at all stages of the process, from planning to reporting and follow-up. It's the groundwork for getting buy-in to product decisions. At Maze we think of research as a team sport.
In this update, we're sharing new ways you can share reports with your stakeholders even if they don't have a Maze account: embedding them in your preferred tools, or downloading them as a PDF.
Embed your Maze Report 🔗
Sharing insights to tools like Notion, Figjam, and Pitch is as easy as copy-paste. Best part? They automatically update with your latest data.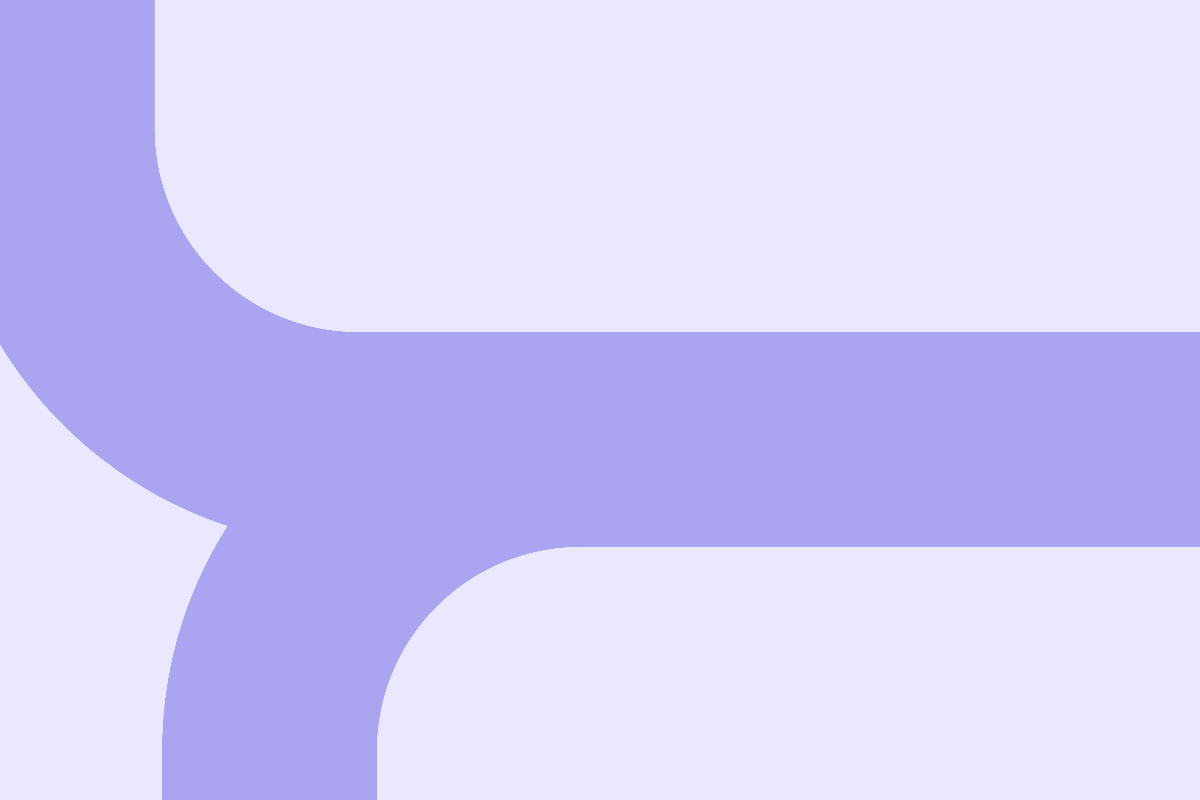 Embedding the report link in our supported apps allows your team to view the content of report slides, navigate to other slides, and open the report URL in a browser-all from your team's tool of choice.
Download your Maze Report as a PDF 🗂
Available on Professional & Organization plans.
Handy for sharing and offline viewing, the new PDF download version of your Maze Report isn't interactive, but does make it super easy to share your results however you prefer.
Simply, open the report you want to download, click share this report, and download the PDF from there.
The downloaded slides all contain a convenient link to jump back in to your Maze account when you need to go more granular with your results.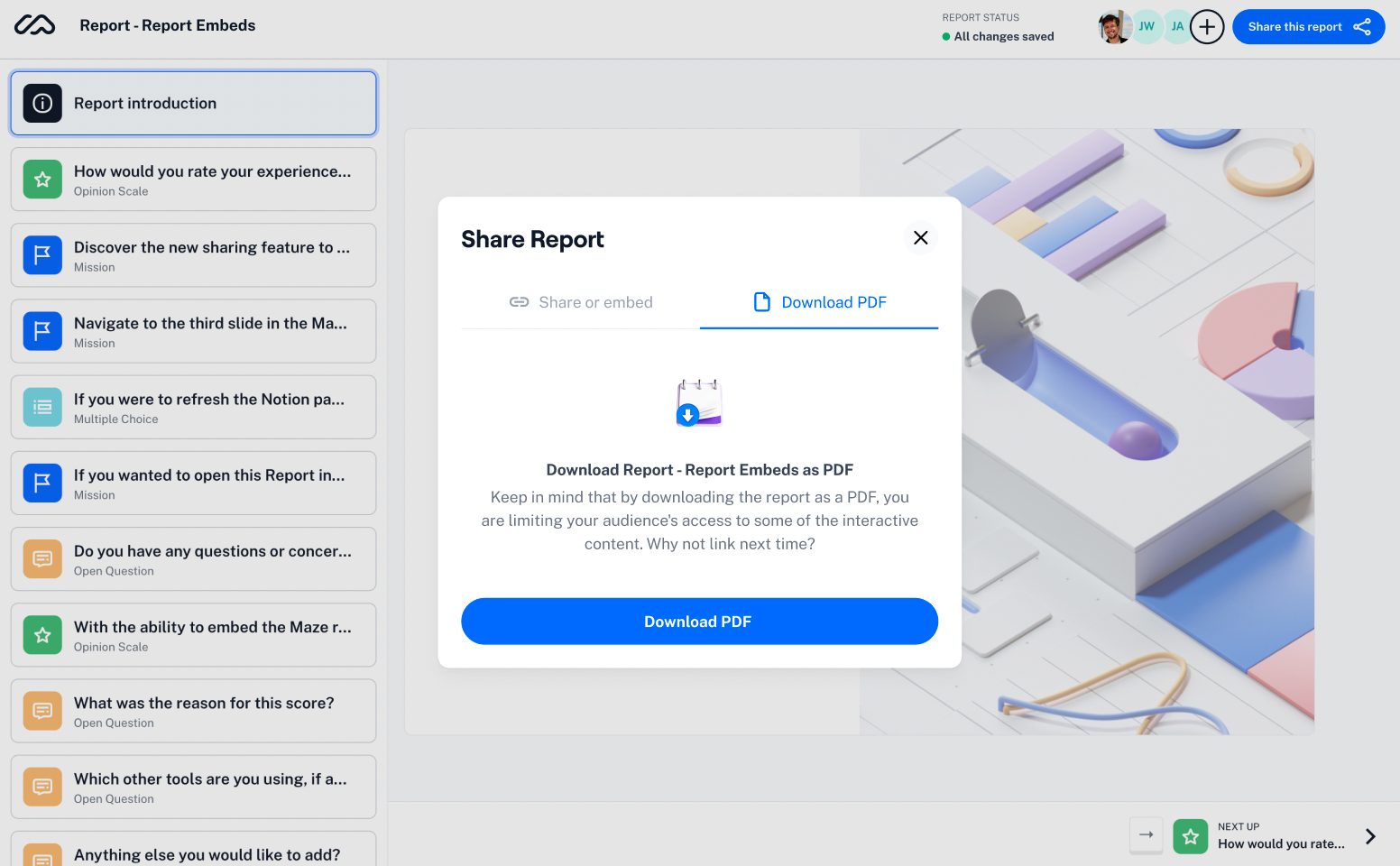 Need a little more how-to depth? Our help docs have you covered in everything you need to know on sharing and exporting your Maze reports.