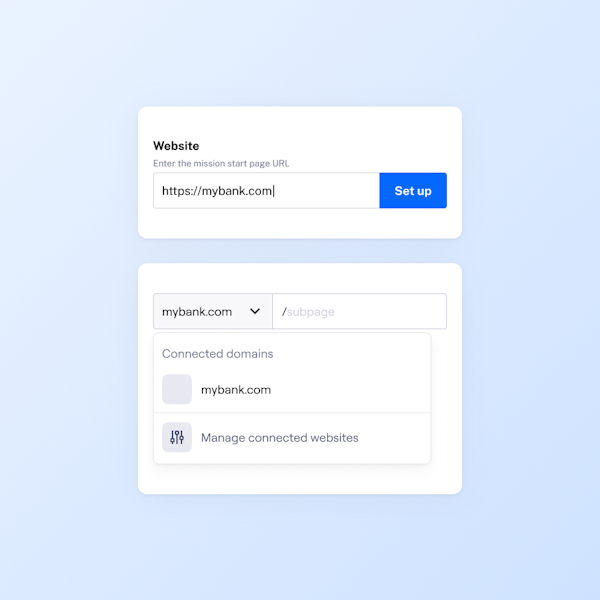 Meet your users where they're at
Ask for in-the-moment feedback using a popover on your website that links to your maze. Send tried-and-tested NPS, CSAT, and PMF surveys as in-product prompts and see results signal the business impact of your releases.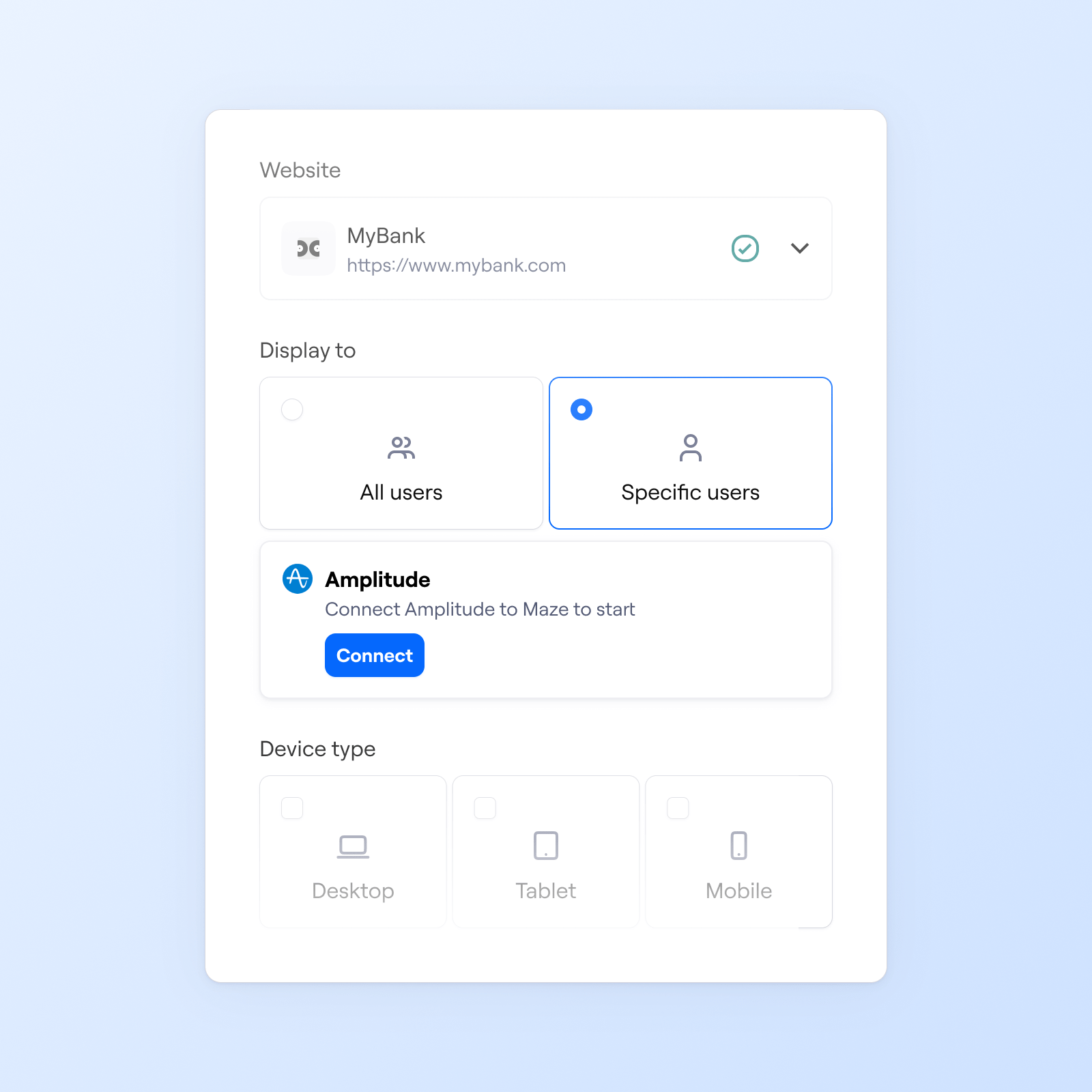 Tie feedback prompts to audiences and URLs
Take research game to an entirely new level with Amplitude integration. Decide where you need to collect feedback and from whom by selecting criteria that matter to you.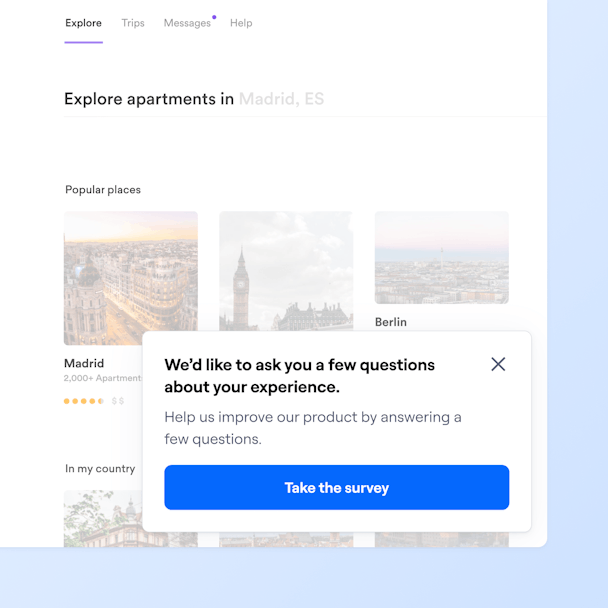 Get better quality insights
Ask your most pressing research questions as users experience your products. Get ongoing feedback, recruit, and reduce time to insight with targeted in-product prompts.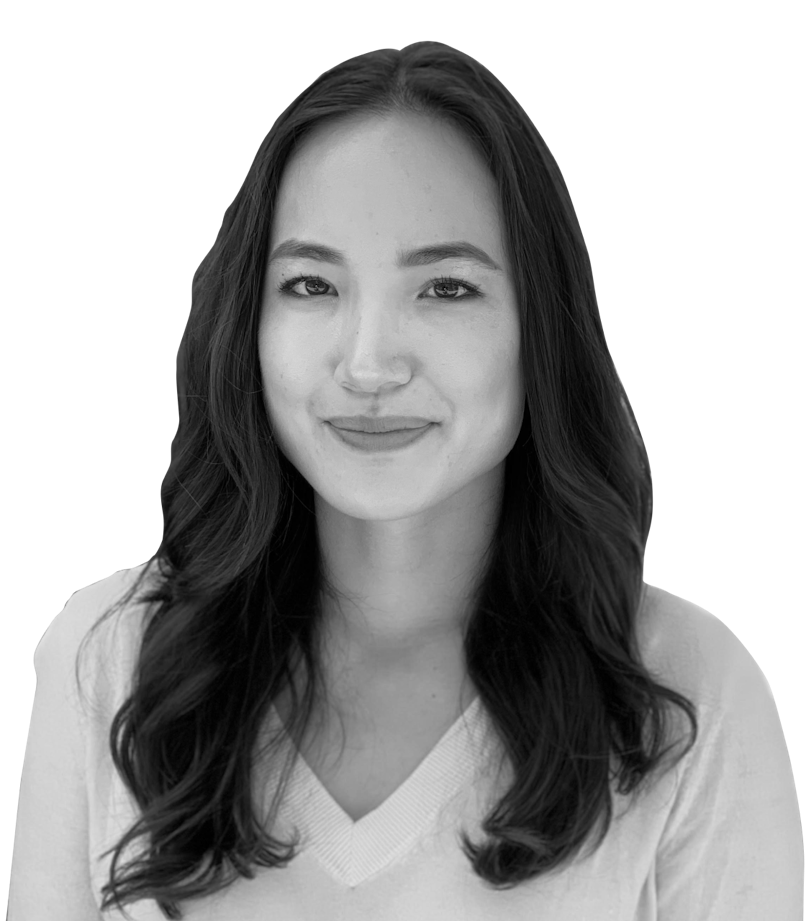 Using Maze has supercharged our product design process and made it possible to drive faster turnaround times, speeding up product iteration and making for a better, faster user experience.

Yuna Akazawa

Product Designer at Braze