The only research tool that measures user deviations from defined successful paths on live websites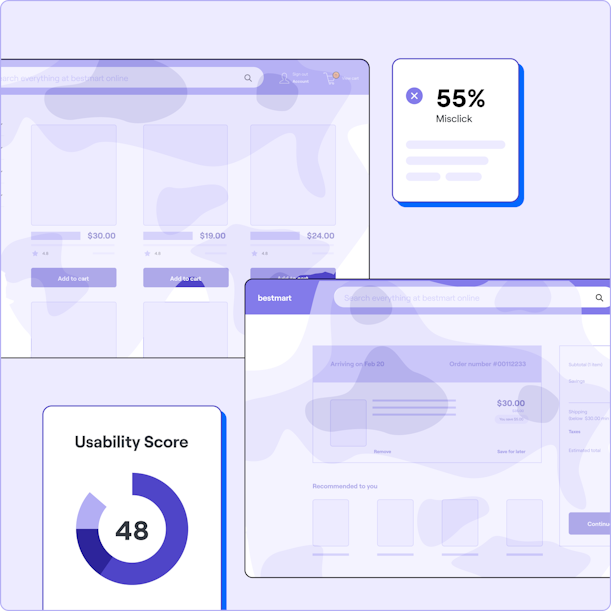 Understand the why behind user behavior
Noticed changes in conversion, activation or adoption in your product analytics tool? Validate funnels, onboarding journeys, feature discoverability and more in Maze.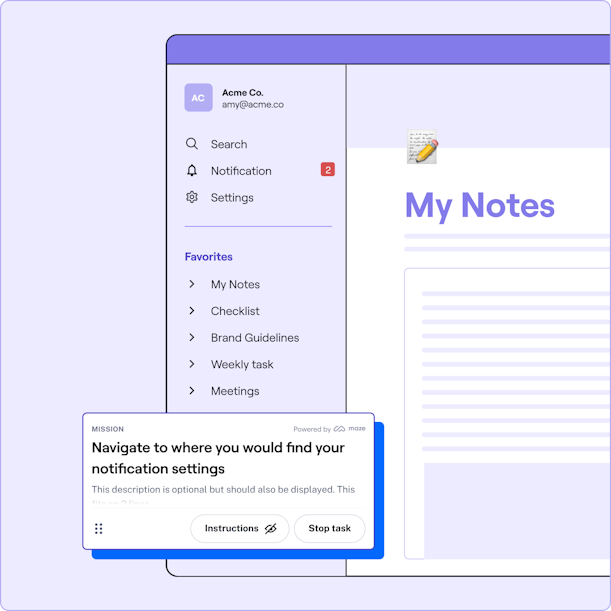 Capture insights from real environments
Remove the limitations of prototype testing to see how users really find their way in the live environment where all possibilities and personalizations exist, from account settings to user information.