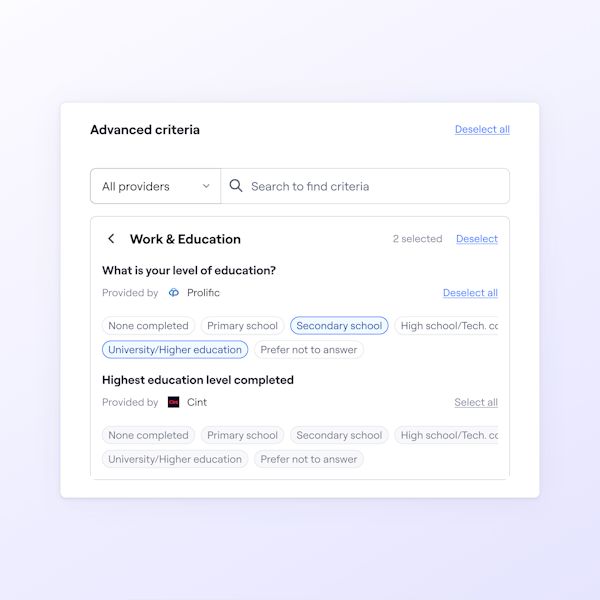 Target with precision
Get insights from exactly who you need. With 400+ available filters and 130+ countries to choose from, recruiting the right testers has never been easier.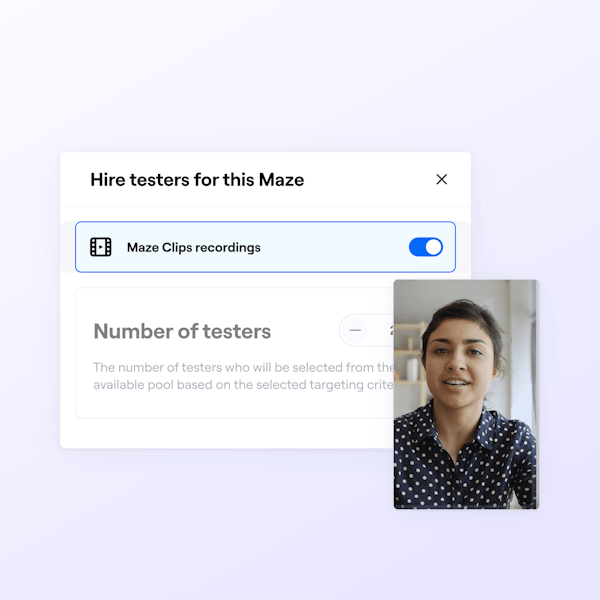 Playback user journey
Bring deeper context to usability metrics with Clips. Capture recordings of individual user sessions that you can keep and play-back at any time.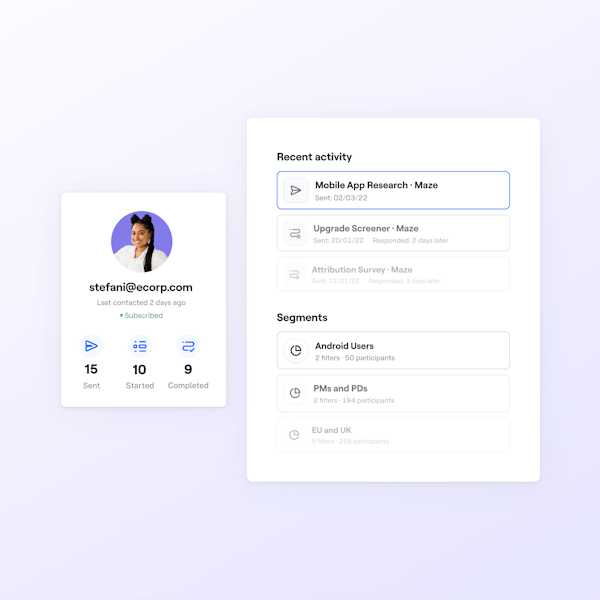 Or test with your own users
Send targeted product research campaigns to your very own, tailored participant database with Reach. Capturing insights that supercharge product development now and in the future.
Recruit the right audience for the right feedback with Maze Panel
Faster time-to-insight
Get fast, quality feedback from your target audience so you can speed up your decision-making.
Worldwide audience
Validate designs and ideas across continents and cultures. Our panel testers are located all around the world across 130+ countries.
Advanced targeting criteria
Choose from over 400 demographic filters including: role, language, qualifications, income, hobbies, gender (incl. non-binary), and more.
Budgeting made simple
Easily plan your research budget with simple pricing, bundled discounts, participant incentives, and audit trails to keep track of your consumption.
Browser-based testing
Streamline the tester experience. Simply share a unique link with users to start collecting research insights.
Powered by Cint and Prolific
Access a more diverse pool of participants thanks to our panel providers.